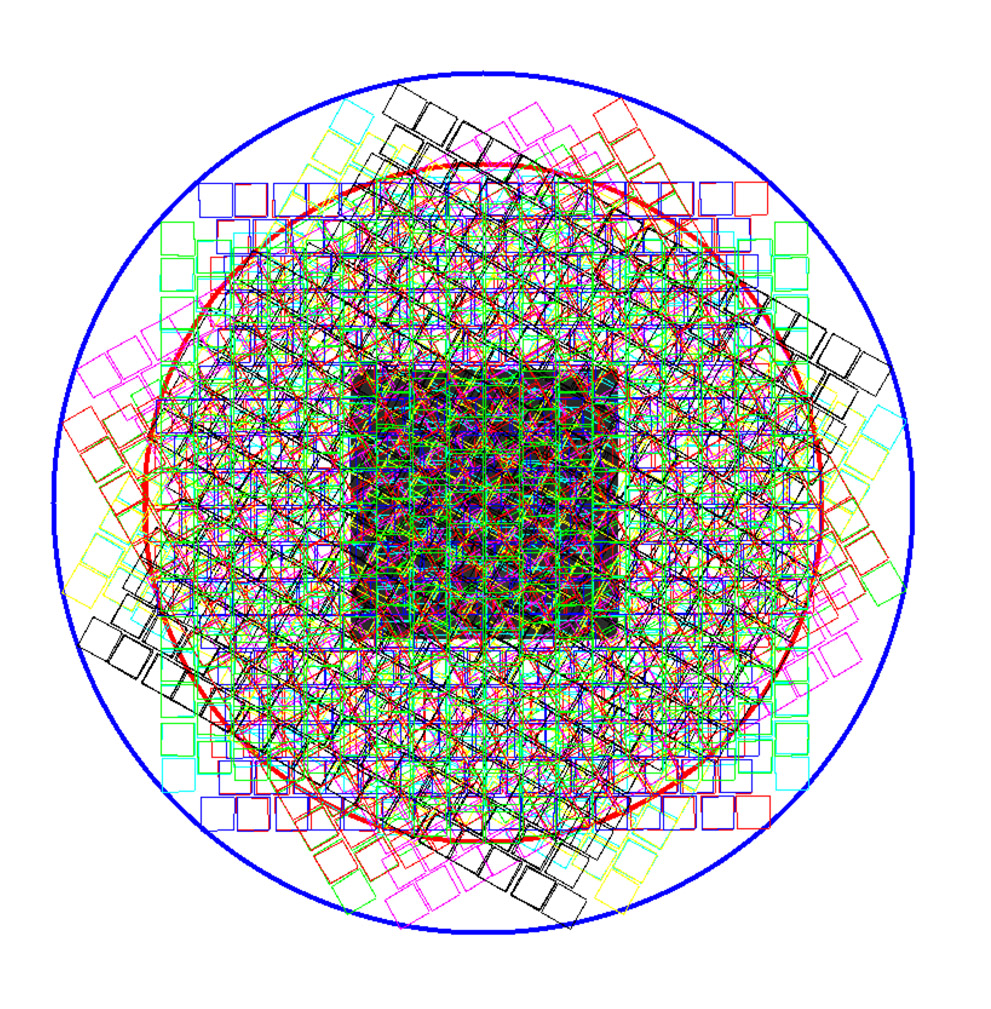 Layout of a nominal supernova survey region.
The observing program described below is an example of a possible survey design. The actual survey will be defined by a future community process.
The High Latitude Time Domain Survey [formerly called the supernova survey] is expected to use 6 months of aggregate telescope time, spread over a 2 year period, with 25% duty cycle during that period. The survey region is to be revisited with a 5 day cadence in order to characterize the multicolor light curves of high redshift Type Ia supernovae.
While the placement of the High Latitude Time Domain Survey field(s) has not been fully established, they are expected to be in Roman's continuous field of regard, within 36 degrees of either the north or south ecliptic pole, to enable year-round coverage and hence light curves that are not interrupted. Additionally, fields with low Galactic extinction are preferred.
The High Latitude Time Domain Survey is expected to use a combination of many imaging passbands and the Wide Field Instrument (WFI) prism. The selection of spectral elements, integration times, and cadences will be made to ensure that Type Ia supernovae can be identified, classified, and studied in sufficient numbers and over a suitable range of redshifts to enable a powerful dark energy test.
Additional Resources