Carina Nebula Hubble mosaic
Roman will support general astrophysics goals beyond dark energy and exoplanets in two ways. First, 25% of the 5 year prime mission will be dedicated to peer reviewed science covering any aspect of astrophysics. Second, the core community surveys will enable archival investigations.
General Astrophysics Surveys are anticipated to use any combination of archival data and dedicated observations, from purely archival observations to new observing programs enabling science that cannot be addressed otherwise.
The 2015 WFIRST Science Definition Team report includes as appendix D a set of about 40 briefly described general astrophysics science programs contributed by the community, providing a substantial but not exhaustive list of general astrophysics investigations enabled by Roman. This table, drawn from the 2015 report, lists the lead author and investigation title for each of these science cases. It also indicates whether the suggested investigation depends on new General Astrophysics observations, and/or on data from each of the three core community surveys.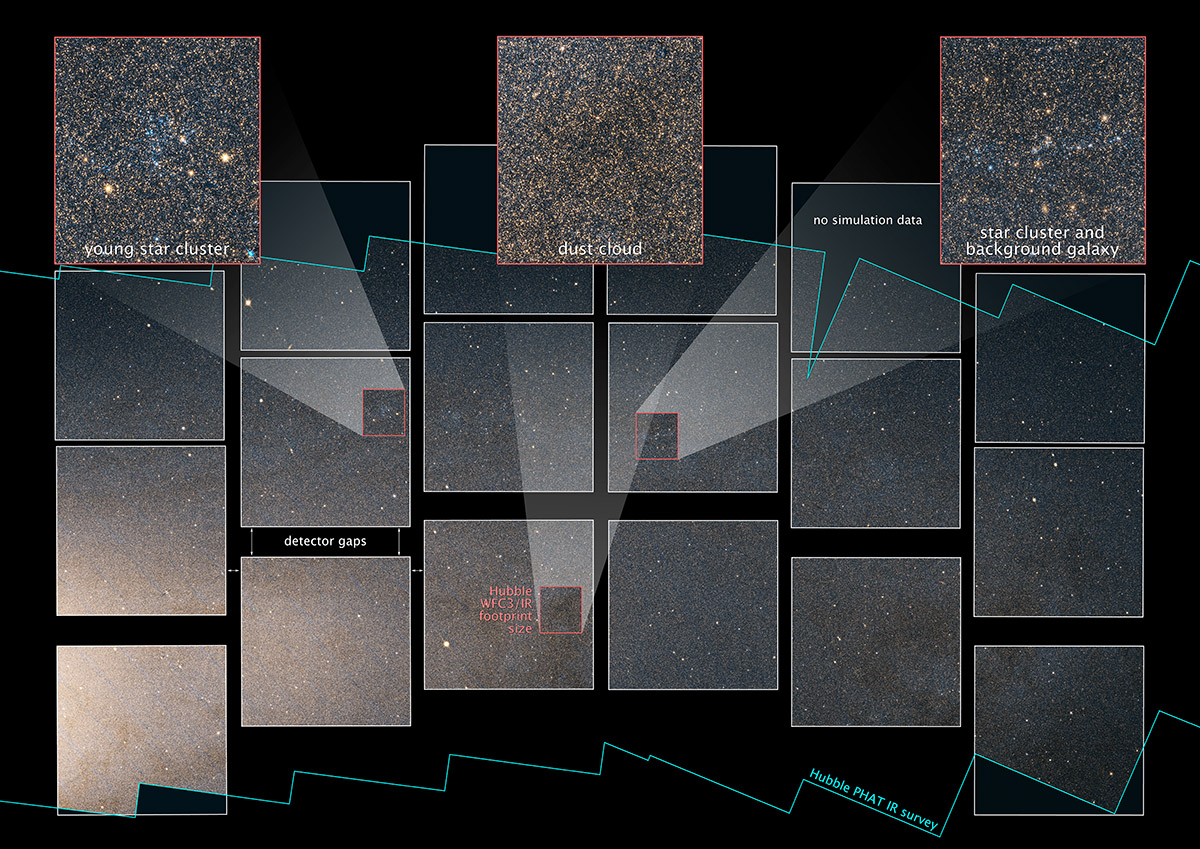 Roman simulations of Andromeda
Additional Resources